Interserver is one of the popular Web Hosting company who are into this business for more then 20 years. Interserver was established in the year 1999 by Mike Lavrik and John Quaglieri who are two school students who are tech savvy. The Headquarters of Interserver are located in Secaucus of New Jersey.
Interserver is known for best performance which has highest uptime that is more than 99.97%. They offer price lock guarantee and also provides 30-day money back guarantee if your are not satisfied with the plans and many such amazing features that every users can enjoy with interserver hosting packages.
FEATURES OF SHARED HOSTING PLANS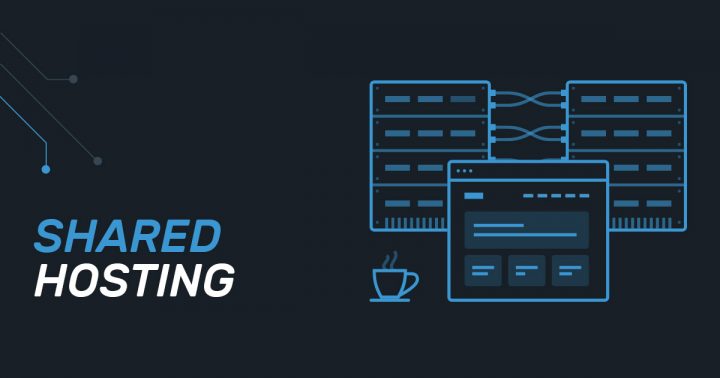 There are many hosting plans that are provided by interserver and one such unique hosting with many amazing features. Some of the most special features by shared hosting are that you can receive SSL certificates for free that usually are bought by spending lot of money. Another amazing feature that you can get with shared hosting packages are unlimited bandwidth and storage which are actually true. Though there are many hosting providers who claim unlimited storage and bandwidth but there are many limitations attached with the same but with interserver you can get limit for every server to at least run at half of the hardware's dimensions. Shared hosting is sub divided into three types namely standard, ASP.NET or Windows and WP hosting where the price of oh the hosting starts form $5.00 per month that goes on depending on the advanced features and the type of plan you choose.
What makes InterServer Unique? 
INTERSERVER PRICE LOCK GUARANTEE
Another amazing feature that is provided by interserver is that they provide price lock guarantee that is they the price of the plan won't be increased till the time you are using the same package. Now you don't have to pay extra money if are looking to renew the same hosting package. This feature is found quite beneficial for small sized business as you don't have to worry about getting the best deal. Some other excellent benefits that are enjoyed by mid-sized business are such as it encourages price stability, helps in effective budgeting, immunity from inflation and many more.
LATEST & FAST CONTENT DELIVERY NETWORK
Cloudflare CDN (Content Delivery Network) is one of the most important features that must be present in all the website if you have users visiting your site from all the corners of world. CDN is certainly used by people who have visitors from all over the world as this will allow you to surf form part of the world and you will be connected to a server that is closest to them. By Cloudflare CDN you can boost your site as it uses caching which will make your site to load faster and will completely optimize delivery plus it will also shield your website from security issues and other financial benefits too.
DATA CENTER
Another biggest advantage of interservers are they have their own private data center. As the data centers are managed within United States because of which they have a superior control on their web hosting network. With US they have also expanded their network across the globe because of which this one of the top choices of many users. Interserver owns three data center that located in Secaucus of New Jersey which is in the east cost and one more data center in Los Angeles. Also, they have multiple choice of options of OS that you can choose according to your requirements.
SUPPORT TEAM
One of the most important features that makes interserver web hosting more unique is because of the support team. Yes, Interserver has a wonderful customer support team who are always available to all their users who are seeking help for their website. They have a team filled with experts who are accessible at any time you think. Also, on high demand they have a special team of WP expertise for WP users are available for 24×7. You can contact them via phone calls or mails or live chats; according to your preference and can get instant replies with quick solutions.
OTHER HOSTING PLANS OFFERED?



VPS
VPS Hosting that is Virtual Private Server is one of the largest severs that are divided into small servers which will look alike independent environment. VPS Hosting may sound little similar to shared hosting but they have many small amounts of resources dedicated that are set according to the needs of the users. This type of hosting is very popular and considered as a one in all solution for all the problems in the market today.
CLOUD
Cloud Hosting is also one of the most picked type of hosting by most of the people. Cloud hosting is now available by interserver web host which is the best choice for small business who are looking for a hosting to scale their site quickly and with ease. With best marketing plan and campaigns, you can expect huge traffic coming to your site having fast growth. This type of hosting means that the data will be stored in numerous web servers that is in the cloud.
IS INTERSERVER THE RIGHT HOSTNG FOR YOU?
Interserver is one of the leading web host company who are into this business for the long period of time. Any hosting company is only best when all your requirements are fulfilled. This Black Friday – Cyber Tuesday, you can grab it at discounted price of $27
So, Interserver is the right choice for people who are a tech perception and are best business who are looking to have great revenue out of it. This hosting is also the best choice for students as they provide web host for free up to one year also there is an expertise customer support who are always present to solve any issue you face in your website.
Please wait while you are redirected...or
Click Here
if you do not want to wait.