Windows introduced the desktop gadget feature with Windows Vista. These gadgets provide a lot many information at a glance and are low on system resources as well. Windows 7 has many gadgets and supports installing third-party gadgets from the web. These gadget are removed from Windows 8, 8.1 and the latest Windows 10 due to security reasons. Microsoft, in fact, has been providing a tool to completely uninstall desktop gadgets from Windows 7 operating system. But in Windows 10, the live tiles act as desktop gadgets. In this article we are going to describe gadgets on windows 10 desktop.
Best Gadgets on Windows 10 Desktop
All CPU Meter
The gadget I used to monitor my dual-core computer running Vista wasn't available in a quad-core version, so I switched to All CPU Meter (Figure A). It supports up to eight cores (so I have room to grow). All CPU Meter isn't as complex as some, but the simplicity works in its favor. It monitors your memory usage as well as CPUs, and it packs a lot of information into a small space. I also like that you can change the background color to match your preferences.
Facebook Explorer
One big change in my online life since 2008 is that I've become thoroughly immersed in social networking. Much of the discourse that used to take place through email discussion lists now occurs via Facebook. A Facebook gadget seemed like almost a necessity, but the first one I tried (Facebook Sidebar 1.5) didn't work. It never picked up my info even though it said it was connected. So I tried Facebook Explorer, which worked nicely.
App Launcher
One aspect of Windows 7 that annoyed and frustrated many users was the omission of the Quick Launch toolbar. If you're like me, for years you've relied on the Quick Launch bar to access your frequently used programs. There is a way to get Quick Launch back, but unlike with previous versions of Windows, you can't separate the Quick Launch bar from the main Taskbar. That means it takes up precious space on the Taskbar that you might need for open programs, system tray items, etc.
8GadgetPack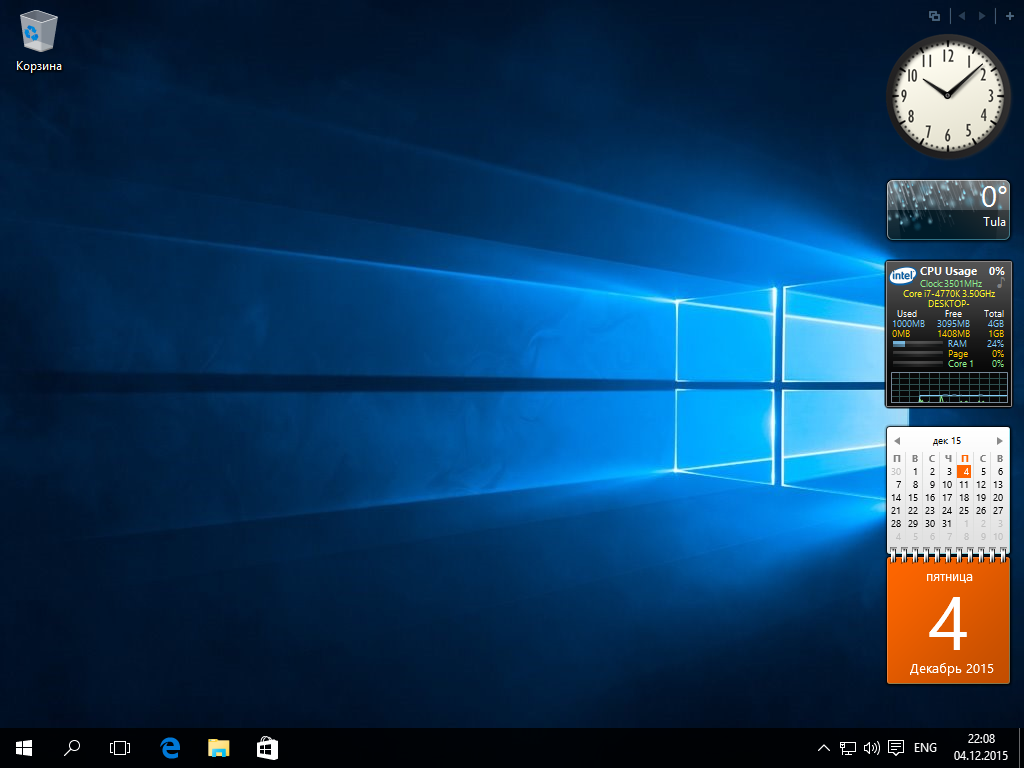 As the name suggests, 8Gadget was originally designed for Windows 8 but is compatible with Windows 10 as well. After you install the app on your computer, it will be added to the desktop context menu. If you have already installed Windows Desktop Gadgets, it will be replaced by the 8Gadget. By default you will get 45 different gadgets in 8Gadget when compared to only 8 from the previous installer.
Desktop Gadgets Installer
Desktop gadget installer has all the desktop gadgets available in Windows 7. We can thus download and install them in Windows 10. It includes, Slide show, Weather, Feed Headlines, Picture Puzzle, CPU Meter, Currency, Calendar, and Clock gadgets.
On a last line to say, above are the gadgets, that you can gadgets on windows 10 desktop.